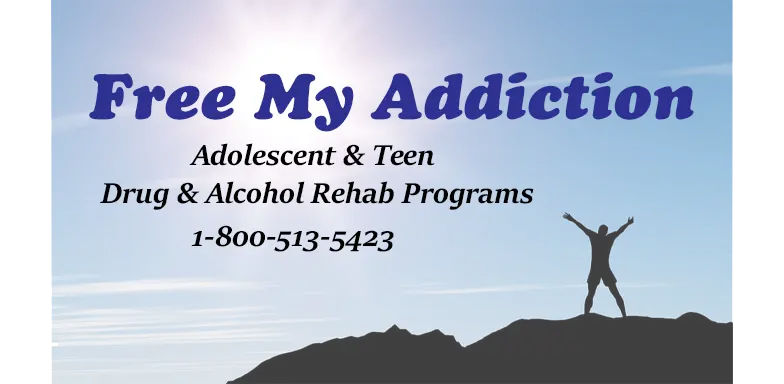 About Us
---
Call now for 24/7 services. 100% confidential. Insurance accepted.
---
The counselors at Free My Addiction are committed to helping those in need of treatment for addiction. We know what it is like to be addicted to drugs or alcohol. Every counselor here has gone through some sort of treatment and achieved sobriety. We understand that there is no one-size-fits-all program for addiction. Our counselors have been through many different types of treatment and all ended up achieving their goal of ending the cycle of addiction once and for all.
---
The main goal of Free My Addiction is to help you discover the deeper reasons behind your teen's use of drugs or alcohol to help your teen find alternate ways to meet the feelings of self-worth and purpose, satisfaction, determination, and connection. Doing this enables your teenager to have a life in recovery that is rewarding and fulfilling enough to be self-sustaining. This can be achieved by entering into the right treatment program for your young adult.
---
Our mission is to provide the tools and support needed for individuals and families to build lasting recovery one life at a time. We can help you locate exceptional and innovative treatment for your son or daughter. Give us a call today. Your call is 100% confidential. Our counselors are ready to take your call 24 hours a day 7 days a week.
If you would prefer to fill out a form and have a counselor contact you, you can do so. You will receive an automated confirmation email within a few minutes. A counselor will return your call as soon as possible. For immediate service, call now. Our service is free and the wealth of information you will receive can help you make a better-informed decision as to what direction to go with treatment for your loved one.
If you need help for an adult in your life Addiction No More is a locator service for treatment programs for adults.