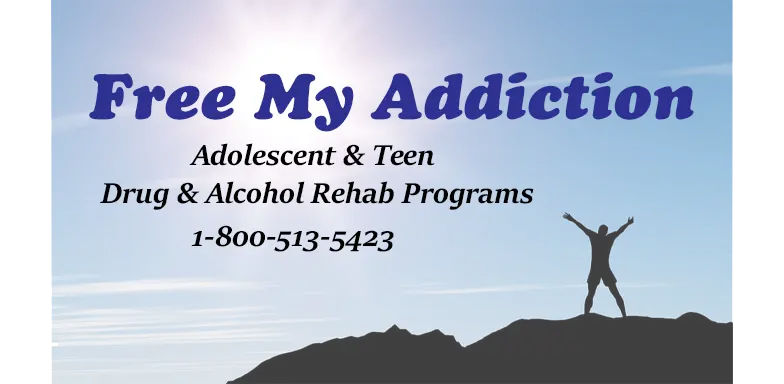 Family Restoration
---
Call now for 24/7 services. 100% confidential. Insurance accepted.
---
When your teen gets help for
addiction
or
behavioral problems
, the family is often left out of the treatment process. We strive to help restore your family while your teen is in treatment and offer family counseling and outings with your son or daughter. A lot of times, as the addiction progresses, the family will be torn apart from having a teenage addict. At Free My Addiction, we put the family first.
---
Beginning the search for a treatment center for your teenager can be a very exhausting task. Worrying if you make the right decision, finding a drug rehab center that will accept insurance, setting up payment plans, or even a sliding fee scale can be a daunting task. This is where we help lift the burden. Our counselors are trained in locating the best-fit rehab center for addiction for your child. We are here 24 hours a day, 7 days a week to help you find the best drug rehab for your son or daughter.

---
What is Family Therapy? 
Family therapy is an essential component of our teen drug rehab programs. This approach to treatment is used for a wide range of issues such as treating behavioral problems, alcohol and drug addiction, eating disorders, internet addiction, sex addiction, trauma, and other self-destructive behaviors. Family therapy is best used in conjunction with individual therapy, group therapy, and self-esteem building. In treating a teenager with behavioral or emotional problems, it is essential to seek family restoration counseling.
---
As adolescents start to grow into teenagers, this change can be difficult for them to handle. Today's teens seem to be caught in a more complex age in our history. Through social media and access to any and all information about everything that they can think o,f teens are growing up faster than ever. It is not easy to transform from an adolescent to a teenager, this can take a longer or shorter period of time depending on environmental, social, and circumstances. We as parents tend to put our kids into classifications and oftentimes compare them to other kids that we know. This can be our biggest mistake as comparing kids to each other can lead to us closing our eyes to the problem at hand.
---
We want to help bring the family back together restoring family activities and sharing in a group setting. A strong family is our best defense against behavioral problems or addiction issues. Give us a call and we will help you start to restore your family today.
If you need help for an adult in your life Addiction No More is a locator service for treatment programs for adults.