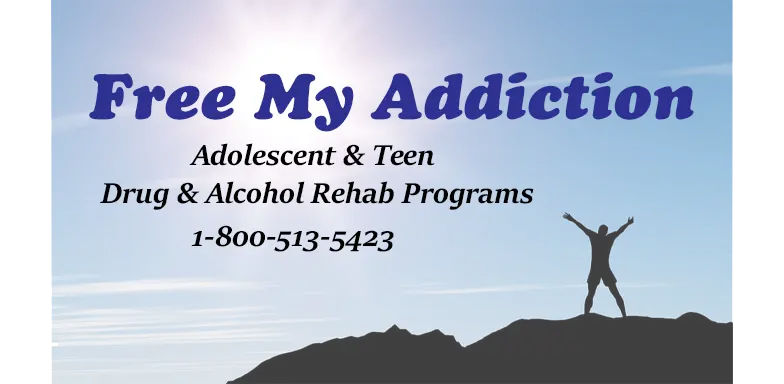 Free My Addiction: OUR MISSION
---
Call now for 24/7 services. 100% confidential. Insurance accepted.
---
Alcohol and Drug Rehab Referral Services for Adolescents and Young Adults
The mission of the counselors and staff at Free My Addiction is to help parents get their teens back. Saving your teen from a lifetime of addiction starts as soon as the dependence is found. We understand the importance of finding a suitable drug rehab facility and drug treatment program for the younger person who is addicted. The counselors at Free My Addiction, have been through addictions themselves and know how to help you find the best treatment program for your son or daughter.
---
Selecting a drug rehab is one of the most critical decisions for your child. Most of us don't know what to look for when looking for a drug or alcohol rehab center for our kids. Not all drug rehab centers are the same. Drug rehabs and alcohol treatment centers for teens offer different types of care and treatment methodologies. Our counselors know which treatment centers work best for what kind of addiction your son or daughter has.
---
For many individuals and their families, the process of recovery is a personal and often painful journey. Making this powerful decision to change directions – to recover – requires courage and the support of those who truly understand what it takes to begin and continue the effort. This is where Free My Addiction shines. We believe that it is important to get the teenager in question into the right drug rehab or alcohol treatment center. Call us today to speak with a counselor about finding a rehab center for your son or daughter now.
---
If you need help for an adult in your life Addiction No More is a locator service for treatment programs for adults.