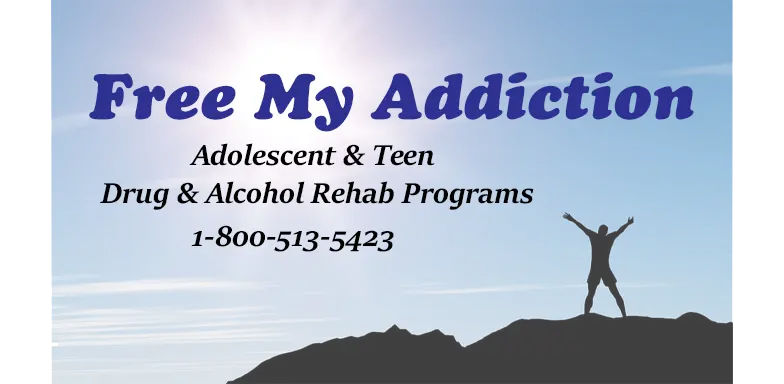 Addiction Solutions for Teens and Young Adults
---
Call now for 24/7 services. 100% confidential. Insurance accepted.
---
Treatment for addiction
at a teen or adolescent drug rehab is often the best solution you can make for your son, daughter, or family member. Teenagers are more independent and like to be treated as adults, all while being ill-equipped to handle such responsibilities. Making the decision for them to enter into a program for behavioral or addiction problems can be the best answer to handle these problems.
---
Free My Addiction is one of the premier resources for adolescent and teen drug and alcohol programs in the country. Choosing a program for your
son
or
daughter
, so that they can enjoy life again, as well as, learn to live life without addiction. There are several different types of programs that offer outdoor, as well as, indoor activities to restore your teen to having fun outside of the addiction. Bringing balance back to your teen's life can have a long-lasting effect and promote confidence and strength in your child.
---
Once treatment is completed, the young adult should follow up with an aftercare program to ensure that they do not fall back to the same behaviors as before.  Following treatment with individual and group counseling ensures that your son or daughter has an easy transition from rehab, back into your home. Continuing
family restoration therapy
will help bring balance back to your family and help lay the foundation for a life without drugs or alcohol. While in a rehab facility, the young adult is encouraged to follow a healthy diet and exercise that will help them with self-esteem issues as well as promote healthy living when they return home.
---
We have experienced higher than normal recovery rates that last a lifetime, due to matching the right treatment center to the individual needing treatment for their addiction. Finding the best drug rehab for your son or daughter will help them have a positive treatment experience.  Give us a call and we will help you find options for treatment for your teenager in your city or town.
---
If you need help for an adult in your life Addiction No More is a locator service for treatment programs for adults.