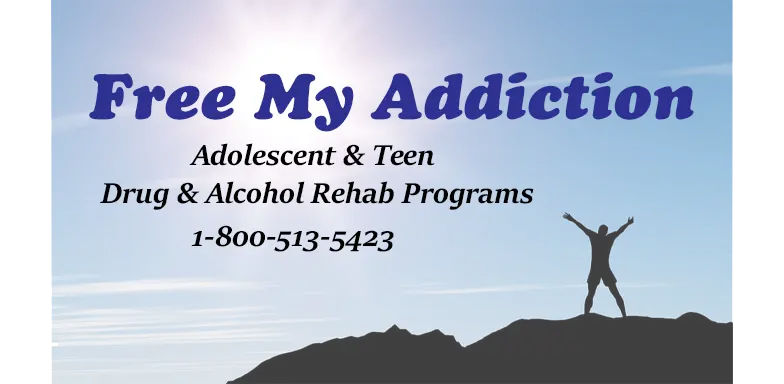 Rehab for Teen Girls
---
Call now for 24/7 services. 100% confidential. Insurance accepted.
---
Teen Substance Abuse Treatment Options  
   Teen drug rehabs specialize in gender-specific treatment options for teen girls with
drug abuse
and
behavioral problems
, and therapy in a caring environment. Freemyaddiction's programs for teen girls with
mental illness
, behavioral issues,
eating disorders
, and drug or alcohol problems, provide gender-specific treatment options. This allows girls to open up in groups without judgment or apprehension, creating a better treatment experience.  Teenage girls can deal with many different issues relating to addiction than teen boys. Allowing young women to focus on treatment and studies without the distraction of boys enables them to devote more time and energy not only to their school work but their treatment as well. When girls recover in a gender-specific treatment program for teens, they tend to not focus on their outer beauty and focus on inner healing while in treatment.
---
   Most programs limit the time and activities with male clients if they have a co-ed facility. It can be important for teenage girls to interact with boys in an appropriate manner, limited to structured and heavily supervised activities. Getting your daughter into a program that has tutoring options, can aid the student that is showing signs of struggle. These treatment programs also can offer SAT preparation through online courses and even offer early college courses for the students who qualify for these programs.
We can help you locate a rehab center for your teenage daughter with addiction issues. Call us today for a referral to one of our all-girls drug rehab centers.
Teen Girls More Vulnerable to Alcohol and Drug Use  
  Studies have shown that teen girls are more susceptible to drug addiction issues than teen boys.  Teenage girls perceive the benefits of drug and alcohol abuse as a positive change that can allow for the perception of beauty that is portrayed in the media. The pressure to stay thin and look the best they can has some adverse effects that can lead them down the path of addiction. The data provided is from a survey sponsored by the Partnership for a Drug-Free America® and the Met-life Foundation.
---
If you feel that your daughter, or someone you love, is in need of treatment for an addiction to drugs or alcohol, or has behavioral issues that need correcting please give us a call we are here to help.
---
 Research
   Analysis of a 2009 Partnership Attitude Tracking Study indicated the following:
Teen girls are more likely to perceive "self-medicating" benefits with drinking and getting high.
More than two-thirds of teen girls responded positively to the question "Using drugs helps kids deal with problems at home" (an 11 percent increase, up from 61 percent in 2008 to 68 percent in 2009).
More than half reported that drugs help teens forget their troubles (a 10 percent increase, up from 48 percent in 2008 to 53 percent in 2009). This article contains information from the Partnership for a Drug-Free America®,
www.drugfree.org
---
If you need help for an adult in your life Addiction No More is a locator service for treatment programs for adults.