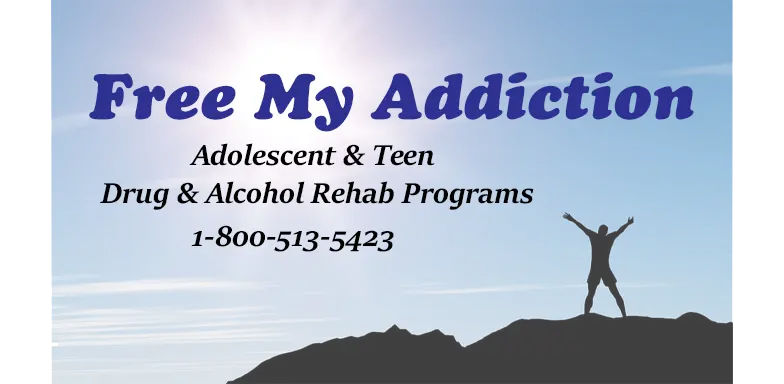 Free My Addiction: CONTACT US
---
Call now for 24/7 services. 100% confidential. Insurance accepted.
---
If your teen is in need of treatment for addiction or if you would like to speak to a counselor about any worries you may be having about your child or someone you love, please call us 24 hours a day, 7 days a week.
---
If you need help for an adult in your life Addiction No More is a locator service for treatment programs for adults.