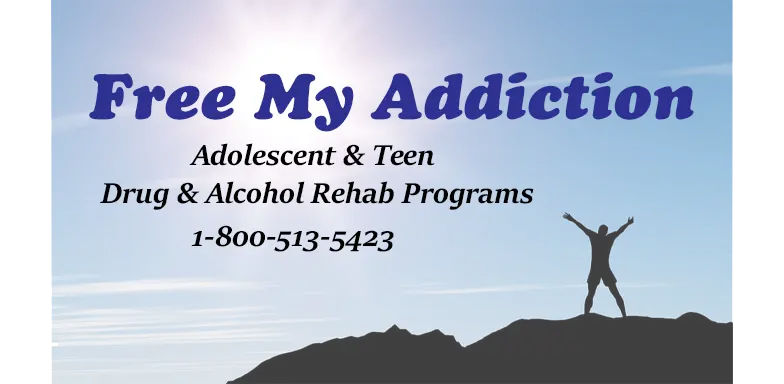 Call now for 24/7 services. 100% confidential. Insurance accepted.
---
Free My Addiction offers a unique approach to teen and young adult addiction treatment and behavioral disorders. We understand the concern you may have for your teenager. When you start to see the changing behaviors that are causing your youth to use drugs or alcohol it can be very heartbreaking.
---
We are one of the leading resources for those seeking help for their young adult through teen drug rehab. Free My Addiction has been helping teens get back on track while still being able to move forward with their schooling since 2003. We strive to make the transition from school to a program for behavioral and addictions as easy as possible for the teen seeking help with their addictions.
---
Understanding that addiction is only a symptom of the actual problem at hand has made us a leader in teen addiction help. Often times addiction and behavioral problems stem from an underlying condition that can be treated at one of our dual diagnosis teen rehabs, by specifically targeting the unique issues that a teen can be facing through a specifically designed program, tailor-made for your teen. Many of our counselors have had the same pains and addiction issues in our own families and understand what you are going through. Growth and understanding come from adversity, pain, and learning how to put that behind us so we can move forward in life.
---
When we face and understand the problems in life, we can become happy, growing, and confident people. This does not mean that life will be problem free. Maintaining a personal program will bring balance to your teen's life as it did for many of us here at Free My Addiction.
If you need help for an adult in your life Addiction No More is a locator service for treatment programs for adults.