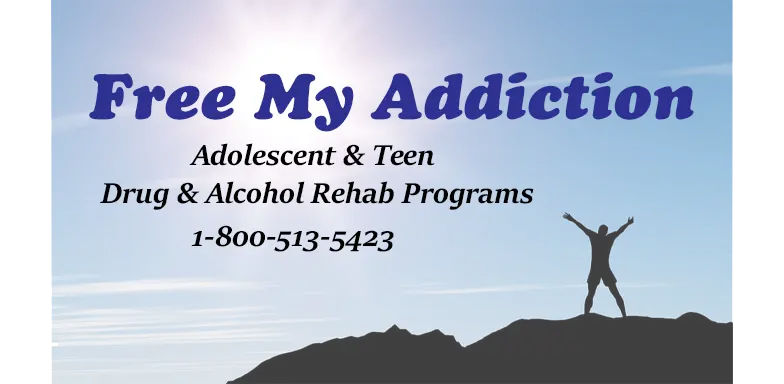 ---
---
Call now for 24/7 services. 100% confidential. Insurance accepted.
---
Individualized Rehab Programs and One-on-One Therapy for Young Adults
When teens or young adults start to show behavioral problems, substance abuse issues, or mental illness,  expecting them to correct this on their own can lead to lifelong problems. Getting them the help they need takes professional treatment and compassionate therapists. Understanding the underlying issues that lead to these tough times will help lead them to the path of recovery. Individual treatment programs provide a safe & positive environment for a teen to feel comfortable talking about the issues surrounding the addiction. Understanding the underlying issues that lead to these tough times will help lead them to the path of recovery.
---
Teen therapy in a one-on-one setting gives young adults the chance to speak openly about their issues in a non-judgmental, safe, and confidential setting.  Our therapists specialize in helping teens overcome the complex issues surrounding addiction or behavioral issues, alleviating the fears and apprehensions that they may have about receiving treatment for their issues.
---
One-on-one therapy for teens usually takes place as part of a comprehensive treatment program either in an 
inpatient
 or outpatient setting. Most sessions last for no longer than an hour and are held in a private setting to ensure complete confidentiality. Getting a teen to open up to a therapist takes time and trust for a young adult to feel comfortable sharing their deepest feelings with an adult that they do not know. Some teens feel that the counselor is their enemy and is the embodiment of the adult world that has either let them down or abandoned them.
---
When a teen is admitted into a program against their will getting them to feel comfortable expressing their concerns and emotions can be a difficult task for any counselor to undertake. For this reason alone is it important to find the correct rehab staffed by credentialed and certified therapists that specialize in treating teens, adolescents, and young adults. The individual treatment program must provide a safe and positive environment for a teen to feel comfortable talking about the complex issues surrounding the addiction or behavioral problems.
---
We can help you locate treatment for addiction in an inpatient one-on-one counseling atmosphere. Call us 24 hours a day, 7 days a week. Our counselors can help you find a rehab center for your teen today.
---
Therapy for Teens 
Teens and adolescents are at a very vulnerable point in their emotional and physical growth, leaving some young adults, a sense of trying to find their identity. This can become problematic as their risk assessment and impulsive behaviors can become dominant. This can lead to peer pressure, induced risky behavioral choices as well as broken relationships with family and friends. Drug and alcohol abuse may be a sign of rebellion or experimentation rather than full-blown addiction.
---
Some therapists can assume that due to troubles with drugs or alcohol, the teen will have an addiction problem their whole life. At the stage of development that a teen is undergoing, getting to the issues at hand through intense therapy can make the difference in getting to the problems before they become devastating consequences that will follow them in the future.
---
There have been many advances in therapy models that can help teens recover from addiction and behavioral problems. Most teen addiction professionals pull from a few different therapy models and styles of treatment to provide a specifically designed program that is tailor-made for each adolescent client.
---
All Female Drug Rehab Centers
When girls recover in a gender-specific treatment program for teens, they tend to not focus on their outer beauty and focus on inner healing while in treatment.
---
All Male Treatment Programs for Addiction
Studies have shown that the best option for teenage boys entering treatment is to enroll in an inpatient all-male program for addiction.
---
---
 Therapy Models
Rehab centers for teens and adolescents may include any or all of the following therapy models. 
---
Cognitive Behavioral Therapy (CBT)
This treatment and therapy model reinforces the teen's ability to make "healthy" changes in their lives by replacing destructive behaviors and thoughts with positive and self-affirming ones. CBT will help the youth build self-esteem and develop good decisions making.
---
Dialectical Behavioral Therapy (DBT)
DBT is an evidence-based psychotherapy that began with efforts to treat personality disorders and interpersonal conflicts. Evidence suggests that DBT can be useful in treating mood disorders and suicidal ideation, as well as for changing behavioral patterns such as self-harm and substance use.
---
Contingency Management
This is a relapse prevention program and is used to provide healthy choice incentives and rewards for sobriety milestones during treatment. Rewarding the right behavior teaches the students or clients that for every action, there is a reaction. Doing the right thing can have very beneficial rewards. This is used in conjunction with intense therapy, group, and individual counseling.
---
Multi-Systemic Therapy (MST)
MST treats addiction as a condition that can start from various areas in a teen's life, including family life, social life, and peer pressure. This therapy has been shown to treat children and teens with mild to strong anti-social behavioral problems. Teens who abuse drugs or alcohol are almost 10% more likely to try to commit suicide.
---
Motivational Interviews
In recent years the substance abuse community practiced a very aggressive and confrontational style of therapy. This therapy had the main goal of systematically breaking down the teen's will. MI or motivational interviewing has replaced this approach with outstanding results. The therapist and the youth work through problems together, as a team, to come up with the best possible solution for the problem at hand. The therapist is to provide encouragement and positive reinforcement in an environment that is conducive to positive change.
---
Relapse Prevention and Risk Assessment
Relapse prevention is very important to long-lasting sobriety for teens. Understanding the risks and triggers that lead to relapse can be the difference between sobriety and continued usage.
---
Group Therapy and Family Counseling
Individual therapy should be used in conjunction with family, and group therapy sessions. This will ensure a well-rounded program that will introduce the teen to peer support groups as well as family support reinforcement.
Peer group therapy will provide the necessary support and sense of belonging when dealing with a teen that isolates themselves. Group therapy is a  supportive environment where the teen can be supported by their peers and express their greatest fears and pitfalls that can lead to relapse if unchecked. This will also give them a chance to support others and increase their own self-worth by helping others in their time of need. This type of therapy is a broad therapy model and included, but is not limited to, Equine therapy, wilderness training, adventure outings, and even some experimental therapies.
---
---
Finding the right program for your teen is just as important as finding out there is a need for correction. Making sure that your teenager has the best treatment to handle their addiction or behavioral problem should be your number one concern. We are here to help you find the right program and will explain in detail the options available to you when looking for a drug, alcohol, or behavioral modification program. Our service is free and so is the call.
---
If you need help for an adult in your life Addiction No More is a locator service for treatment programs for adults.