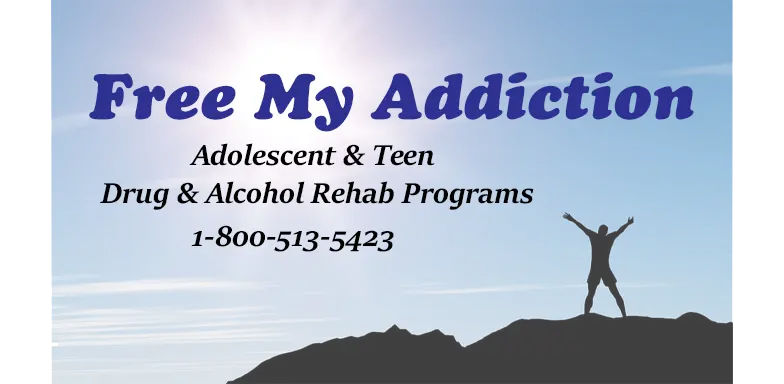 Free My Addiction: DISCLAIMER
---
Call now for 24/7 services. 100% confidential. Insurance accepted.
---
Free My Addiction has been connecting people with treatment solutions since 2001
---
FreeMyAddiction
is an independent website not affiliated with any one specific rebab or facility and operates as a third-party information and referral lead generator. All of our calls are answered by a third-party call center RNT Consulting. The main goal of Free My Addiction is to connect families with the best treatment options available for each individual's specific needs and addictions. Finding the right center can be the difference between failure and success. There is no obligation to enter any treatment center that is recommended by one of the representatives of RNT Consulting.
---
*Florida Residents: RNT Consulting works in accordance with Florida state law. All calls that are generated in Florida are transferred to a Florida representative working with The Beaches Treatment Center in accordance with Florida state law. All other calls are answered by representatives of RNT Consulting to help people find treatment throughout their network in the United States that will work with their specific needs in mind.
RNT Consulting is accredited in the state of Florida and has met the standards laid out by Florida state law to offer treatment solutions through its call center.
---
Our helpline is offered at no cost to you and with no obligation to enter into treatment. Neither Free My Addiction nor RNT Consulting receives any commission or other fees that are dependent upon which treatment provider a visitor may ultimately choose.
---
For more information on their commitment to ethical marketing and treatment practices, or to learn more about how to select a treatment provider, visit our About Us page. If you wish to explore additional treatment options or connect with a specific rehab center, you can browse top-rated listings by visiting SAMHSA.
If you need help for an adult in your life Addiction No More is a locator service for treatment programs for adults.