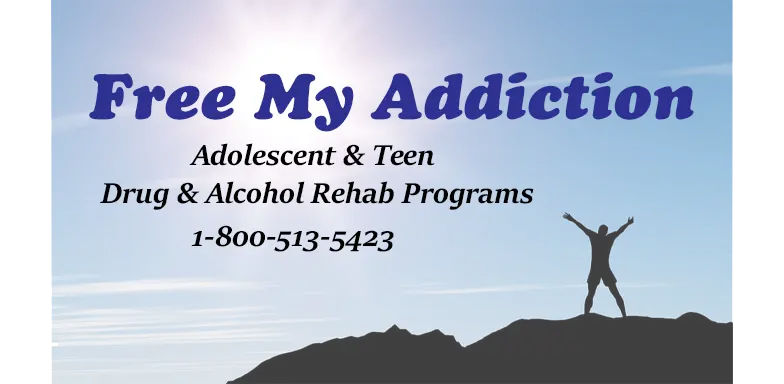 Teen Binge Drinking
---
Call now for 24/7 services. 100% confidential. Insurance accepted.
---
Binge Drinking Among Underage Persons Compared with Those Aged 21 or Older
Binge drinking is a dangerous and deadly trend that some teenagers fall into rather early in life. Learn the dangers of binge drinking and how to get your child help for alcohol addiction today.
---
According to the 2018 NHSDA, an estimated 46 million persons aged 12 or older were binge drinkers. Of these, almost 7 million were younger than 21, the legal drinking age. The proportion of underage persons aged 12 to 20 who were binge drinkers (19%) was similar to that among adults aged 21 or older (21%) for whom alcohol use is legal. The percentage of underage persons who binge drank alcohol increased with age, from 1% of 12-year-olds to 39% of 20-year-olds. Youths aged 12 to 16 had lower rates of binge drinking than the total population aged 12 or older, but persons aged 17 to 20 were more likely to report binge drinking during the past 30 days than the total population aged 12 or older.
---
The difference between males and females was less among those aged 20 or younger (21% males vs. 16% females) than among those aged 21 or older (30% males vs. 13% females). Underage females were more likely to report binge drinking (16%) than were females aged 21 or older (13%). Among underage persons, fewer Asians and African Americans reported binge drinking than Hispanics, American Indians/Alaska Natives, or Caucasians.
---
Our counselors are standing by to help you locate a rehab center for your teen with a binge drinking problem. We can help find your young adult detox and treatment for drinking and alcoholism. Call us 24 hours a day 7 days a week.
---
---
Binge Drinking on Campus
Among young adults aged 18 to 22, the rate of binge drinking was higher among full-time college students (41%) than among those who were not enrolled full-time as college students (36%). The rate of binge drinking increased with age among 18 to 21-year-olds but was lower among 22-year-olds regardless of college enrollment status. Differences in binge drinking rates by college enrollment status were greater for 19 and 20-year-olds than others in this age group. The highest rates of binge drinking among full-time college students and other persons were among 21-year-olds.
Source: SAMHSA 2012 NHSDA.
---
Five Binge-Drinking Deaths 'Just the Tip of the Iceberg'
By Robert Davis, USA TODAY
This month has been deadly for binge-drinking college students. Friends remember Samantha Spady, who was found dead at a Colorado State fraternity house in September.
By Evan Semon, The Rocky Mountain News/AP
---

Five underclassmen in four states appear to have drunk themselves to death, police say, after friends sent their pals to bed assuming that they would "sleep it off."
---
Some college presidents are promising to crack down on underage drinking — four of the students were too young to drink legally. Others have shut down fraternity houses where bodies were found.
---
But one expert calls those moves too little, too late. "It's locking the barn door after the horse has been stolen," says Henry Wechsler, a Harvard University researcher who has studied campus drinking. He says schools with weak enforcement of drinking rules put students at greater risk.
---
"The schools that have the greatest problems take the easiest solutions," he says. "They have educational programs and re-motivation programs. But they don't try to change the system. These deaths are just the tip of the iceberg."
---
In some college towns, drink specials at bars and loose enforcement of liquor laws make it easier and cheaper for students to get drunk than to go to a movie, Wechsler says. The result, research suggests, is 1,400 student deaths a year, including alcohol-related falls and car crashes.
"Some schools enforce," he says. "But others have a 'don't ask, don't tell' policy. It's a wink."
Others say schools can't stop a young adult who chooses to drink.
---
Drinking problems start in high school and are simply let loose in college, says the American Council on Education, a Washington-based advocacy group that represents about 1,800 colleges and universities.
---
"Shouldn't colleges crack down on alcohol consumption?" asks Sheldon Steinbach, ACE's general counsel. "They could. But you would be turning the college into a quasi-police state and impairing their ability to grow up."
---
All of these students, last seen drinking heavily, were found dead:
• Samantha Spady, 19, of Beatrice, Neb., was found on Sept. 5 in a Colorado State University fraternity.
• Lynn Gordon Bailey Jr., 18, of Dallas, was found on Sept. 17 at a University of Colorado fraternity house.
• Thomas Ryan Hauser, 23, a junior from Springfield, Va., was found Sept. 19 in his apartment near Virginia Tech.
• Blake Adam Hammontree, 19, of Medford, Okla., was found Sept. 30 in a fraternity house at the University of Oklahoma.
• Bradley Barrett Kemp, 20, of McGehee, Ark., was found at home Saturday at the University of Arkansas.
The official cause of death has not been determined for the three most recent cases.
---
Colleges with large Greek systems and big, highly competitive intercollegiate athletic programs have the highest rates of student binge drinking, Wechsler says. "There is a culture of drinking on campuses that must change," says Patty Spady, Samantha's mother. "People put her in a room thinking that she would sleep it off."
---
But chug too many drinks — Samantha is said to have consumed up to 40 beers or shots of vodka the night she died — and the blood alcohol level continues to rise even after a person passes out. Alcohol kills when the person is too intoxicated to maintain his own airway. He then suffocates on his own vomit or on an otherwise harmless obstruction, such as a pillow.
---
"These kids don't know this," says Spady, who set up a foundation (SAMspadyfoundation.org) to find ways to prevent deaths on campus. "Drunks cannot take care of drunks." Spady urges students to "stay sober to take care of your friends."
---
We can help you get your insurance verified, and help you locate a private drug rehab facility. Give us a call and one of our counselors can help you locate treatment for binge drinking today.
If you need help for an adult in your life Addiction No More is a locator service for treatment programs for adults.